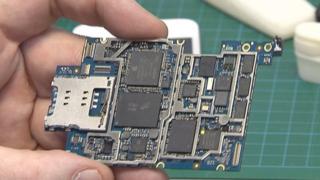 Patents explained
Apple has accused Samsung of copying its gadgets again and has made a list of 21 devices it wants banned.
The new list includes the Galaxy S3 phone which was a big hit for Samsung - and the Galaxy Note tablet.
In August a court in California ordered Samsung to pay Apple £644 million after it ruled Samsung had copied some of Apple's software designs.