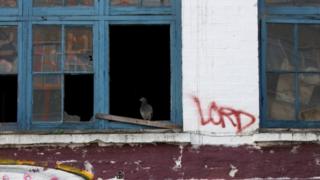 Squatting in a home or residential building will become a crime in England and Wales from this Saturday.
It means police can take action and arrest squatters, who could be sent to prison or get a fine - or both.
Squatting is when someone takes over a building they don't own or rent without permission. These can be anything from an old abandoned block to someone's home while they're on holiday.
Government ministers say they're doing it to protect homeowners.
But campaigners argue the new law will hurt the homeless and those who have no choice but to squat.
They want more affordable housing to be built.