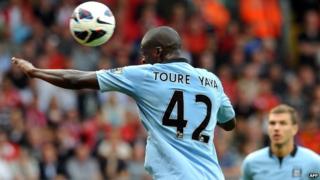 AFP
Premier League winners Manchester City will face Real Madrid in their opening game of the Champions League.
The Spanish side have won the tournament a whopping nine times.
Roberto Mancini's players have got a tough draw, every team in their group are current national champions.
As well as Real Madrid, City will be playing against Ajax and Borussia Dortmund.
Last year's Champions League winners Chelsea begin their fight to stay on top against Juventus.
They'll also have to beat Ukrainian side Shakhtar Donetsk and Denmark's FC Nordsjaelland to go through to the next round.
Manchester United will be taking on Romanian side FC Cluj, as well as Turkish giants Galatasaray and Portuguese side Braga.