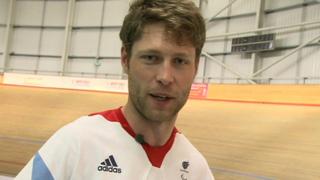 Butterworth: Bolt's inspired me
GB para-cyclist and ex-RAF serviceman Jon-Allan Butterworth says Usain Bolt has inspired him to go for gold.
"He's just a legend," he said. "If you know what you can do, then why worry? He knows he's the best in the world.
"I know what I can do, I know I can go out there and perform. I've proven it in the past. There's no reason why I can't medal."
The reigning C5 1km time trial world champion is competing in his first Paralympics.
Butterworth lost his left arm in a rocket attack while serving in Iraq in 2007.