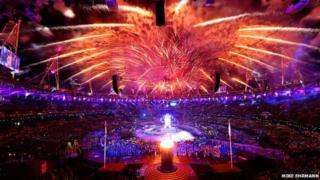 Mike Ehrmann
The London Paralympic Games have started.
The Queen declared the Games open in front of 80,000 people during the opening ceremony at the Olympic stadium.
The spectacular show kicked off 11 days of competition that will feature 4,280 athletes from 166 countries.
Lord Coe, who is in charge of the games, told people: "Prepare to be inspired, prepare to be dazzled, prepare to be moved."
It all started with an amazing fly-past of a small plane over the stadium that saw so many famous moments during the Olympic Games.
Famous scientist, Stephen Hawking, then read parts of the William Shakespeare play 'The Tempest'.
Lots of the ceremony celebrated science, as scientific developments have helped many Paralympic athletes compete.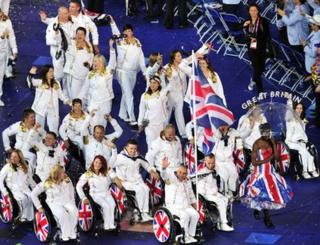 GLYN KIRK
At the Olympic opening ceremony last month, organisers pretended that the Queen parachuted into the stadium - but this time she walked in to announce the Games open.
After that, it was time to light the famous cauldron.
The flame had been delayed earlier in the day on its journey from Stoke Mandeville Hospital (where competitions for disabled athletes inspired the first Paralympic Games).
But it arrived on time and after being carried by 580 people on the way to stadium, the last to hold it was GB's first ever Paralympic gold medallist.
Margaret Maughan lit a tiny flame, that then lit 200 copper petals that made up the cauldron.
It was then time to introduce the athletes who will compete for 503 gold medals to be won in 21 sports.
All those competing got a great reception from the crowd, but the biggest roar was left until last.
That's when Great Britain team, known as Paralympic GB, entered the stadium.
The 300 athletes received a huge cheer - that will hopefully inspire them to win the 103 medals they have been set as a target.