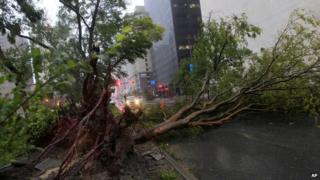 AP
People living in the American city of New Orleans are bracing themselves for a massive storm.
Hurricane Isaac has already touched down in the city, bringing drenching rain and 80mph winds.
Thousands of people have already left their homes to stay in shelters until the storm passes.
Almost half a million people are without electricity after flooding and strong winds brought down power supplies.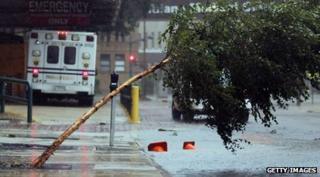 Getty Images
Isaac has hit exactly seven years after Hurricane Katrina devastated New Orleans, killing 1,800 people.
Big changes have been made since 2005 to better protect the city, including the building of massive flood gates.
Hurricane Isaac has been classed as a category one storm, which is the lowest rating for a hurricane.
It isn't expected to cause as much damage as Katrina but residents who haven't left have been warned to stay inside until it passes.