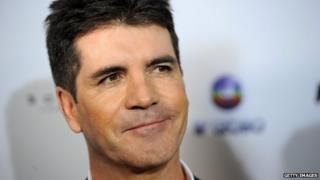 Getty Images
Simon Cowell is set to return to this year's X Factor, according to an interview with the Guardian newspaper.
The executive producer of the ITV1 talent show, Richard Holloway, said that the judge would be making a return at some point.
But Holloway wouldn't give much more information joking, "That's all I'm prepared to say … It's not a hologram."
Last series, the show had its lowest viewing figures since 2006.
TV bosses hope that Cowell's return will attract more viewers.
The first episode of the series recorded the lowest viewing figures in 6 years - only 8.1 million people tuned in to watch the show compared to 10.5 million last year.