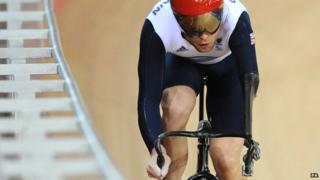 PA
Classifications play a big part in the Paralympic Games, making sure athletes with the same abilities compete against each other.
There are three main classifications - athletes with a physical impairment, a visual impairment or an intellectual impairment.
Each athlete is given a classification number. It varies from sport to sport, but the lower the number, the more severe the impairment of the athletes in the event.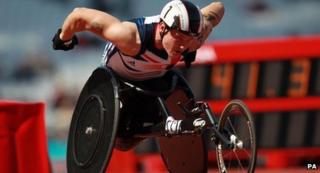 PA
For example in athletics the classifications are:
11-13 for athletes with visual impairments

20 for athletes with intellectual impairments

31-38 for athletes with cerebral palsy

40-46 for those with without a limb or limb impairment

51-58 for wheelchair athletes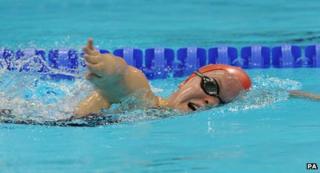 PA
Whereas in swimming the classifications are:
1-10 for swimmers with a physical impairment

11-13 for swimmers with a visual impairment

14 for swimmers with an intellectual impairment
And there's a letter that goes before it which just tells you which sport the class is for e.g. T is for Track events or SB for Swimming(Backstroke).
How is it decided?
An official assesses the athlete's abilities and they're assigned to a sport class.
Are there medals for each class?
There are often medals for different classes, but sometimes athletes from different classifications compete for the same medal, using a points system to balance things out.