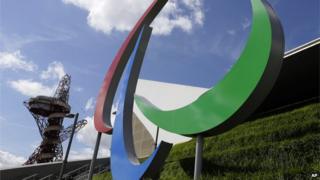 AP
The Paralympic Games didn't start in the Greece but were actually founded right here in the UK. Check out our guide to how it all happened...
The Paralympic Games started from an idea of Sir Ludwig Guttmann, a doctor who opened the UK's first ever spinal injuries unit at Stoke Mandeville hospital in Buckinghamshire.

He was working with soldiers with spinal injuries when he started to think about using sport to help them. He believed the power of sport could help in the recovery process, not just physically but also socially and mentally.

In 1948, when the Olympic Games were being held in London, Sir Ludwig Guttmann organised the first wheelchair games at Stoke Mandeville hospital.

Four years later competitors from abroad started to come to the event and interest grew.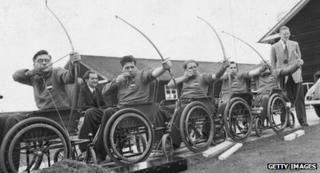 Getty Images
Over time, the event gained the official title of the Paralympic Games. The name 'Paralympic' comes from the Greek word 'para' which means 'beside' or 'alongside' and the name Paralympic means a competition held in parallel with the Olympic Games.

By 1960 when the Games followed the Olympics to Rome, 400 wheelchair athletes from 23 countries competed against each other at the same time the Olympics were taking place.

In 1976 the first Paralympic Winter Games were held in Sweden. Interest continued to grow and the Games started to include more athletes, such as people who were blind or amputees.

Since the Summer Olympics of 1988 and the Winter Olympics Games in France in 1992 the Paralympic games have taken part in the same cities and venues as the Olympic Games.