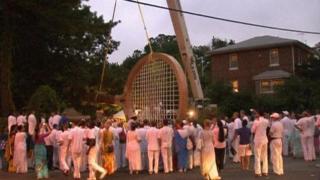 Is this the biggest tennis racquet ever?
Not sure if Andy Murray would have done quite as well at the Olympics if he'd had to use this!
Artists in New York are hoping to get into the record books with what they reckon is the world's biggest tennis racquet.
It's 15 metres long and took 10 days to build.
The racquet is a giant copy of the one used by tennis legend Billie Jean King.
More entertainment stories