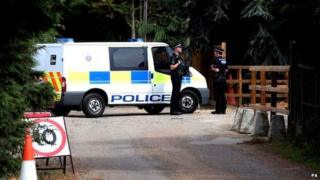 PA
Over the bank holiday weekend police were advising people in Essex to stay in their homes after several sightings of a lion.
People staying at a campsite in Clacton say they heard something roar and saw a lion in a field near St Osyth on Sunday night.
Police officers were dispatched to look for pawprints and helicopters were used to search the area.
But this afternoon they said there was no evidence of a big cat roaming around.
A police spokesman said:
"Extensive searches have been carried out, areas examined and witnesses spoken to - yet nothing has been found to suggest that a lion was in the area.
We believe what was seen on Sunday evening was either a large domestic cat or a wildcat."