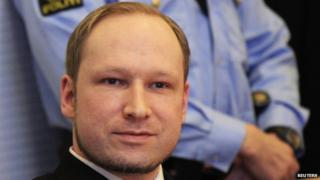 Court decides Breivik is sane
The result of the trial of Anders Breivik, a man who killed more than 70 people in Norway last year, will decide if he is sane or not.
Anders Behring Breivik has admitted killing seventy seven people in and around the capital city of Oslo, in an appalling attack that left the country devastated.
The court has to rule if he was sane or not when he carried out the attack. It will decide whether he goes to prison or to a secure unit for people with mental illness.
Ricky has more on this difficult story - which you may find upsetting.