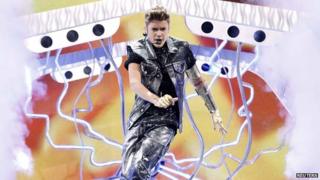 Reuters
He can sing, he can dance … and now he can star in a TV show.
Justin Bieber has let it slip that he will be making a guest appearance in an episode of The Simpsons.
The teen star tweeted "Just did a voice over for the SIMPSONS!!! #swaggy."
The singer will be playing himself in the episode.
Al Jean, the executive producer of the long running show, revealed a sneak preview about his part:
"He tries to get into a talent show that Bart is playing piano in and they won't admit him."
The episode is part of the 24th season and will air in September 2013.