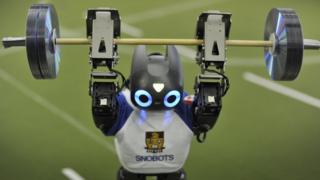 Robo World Cup held in UK
The latest must-see sporting event of the summer may be the Paralympics but there's another competition in town, the Robo World Cup.
Teams of robots and the people who have built them have come from all over the world to take part.
Bristol University is hosting the event which is the first time it's been held in the UK.
Sports include football, basketball, wall climbing, weightlifting and marathon running.
Check out these robots having a go at five a side football, not quite as fast as the real thing.