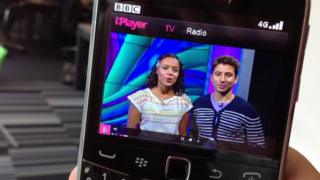 Superfast 4G mobile internet that can download a whole movie in just minutes, will launch this year in the UK.
T-Mobile and Orange were given permission by Ofcom to convert some of their existing 2G signals into 4G.
Rivals Vodafone and O2 will have to wait until 2013 to launch their 4G services because their signals can't be converted.
Vodafone said Ofcom's decision was "careless" because it gave T-Mobile and Orange an unfair head start.
O2 said they were "disappointed" that their customers would be excluded.