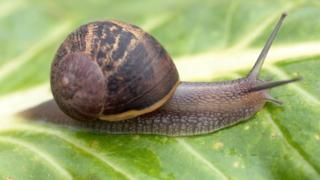 Snails race in alternative games
Snails have taken part in races at an unusual alternative to the Olympics in Wales.
Other sports at the World Alternative Games were, worm charming, bog snorkling and backwards racing.
Women were also carried on their husbands' shoulders and lifted over obstacles as part of one race.
The games were thought up when it was announced that London would host the Olympics in 2012.