Diving star Tom Daley has revealed he got inspirational text advice from footy legend David Beckham during the Olympics.
Tom, who won a bronze at London 2012, says he thought it was a joke when the first text from Becks came through.
But after checking the number was genuine he's been in constant contact with the ex-England captain.
Becks watched Tom's 10 metre platform final at the Aquatic Centre with his children during the games.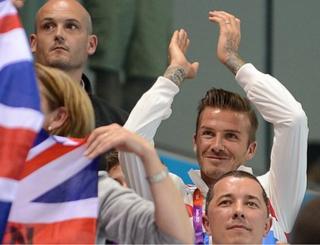 PA
And Tom, who got his A-level results last week, says Beckham's encouraging texts and advice really helped him during the competition.