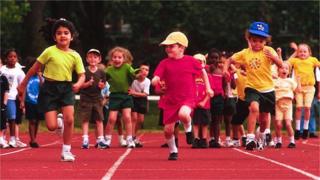 Does your school have excellent sports facilities or do you wish you could share space with a nearby school?
The chairman of the British Olympic Association, Lord Moynihan, wants all private schools to share their facilities with state schools.
Private schools charge fees for pupils that attend, so they can often afford better sports facilities than state schools, that are free to go to and paid for by taxes.
Lord Moynihan said it's important that all schools start sharing resources.
Graeme Maw, director of sport at Millfield school in Somerset, said about 8 in every 10 private schools did already collaborate with other local schools.