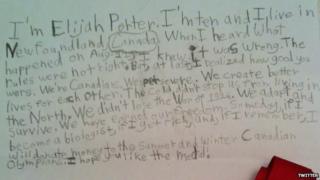 Twitter
A ten-year-old boy has donated his own medal to Canada's 4 x 100m relay team after they missed out on Olympic bronze.
The men's relay team were disqualified in the final for crossing into another lane, losing them their medal.
Elijah Porter won his medal at a football competition and hoped it would help cheer them up.
He wrote to the team saying he was disappointed with the relay rules and that he realized how good they were.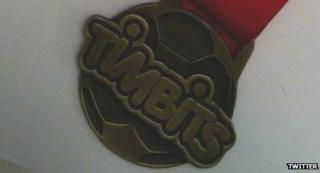 Twitter
The team have been in touch with Elijah to say thank you.
One of the athletes, Justyn Warner, said: "We were heartbroken and his words and support just gave us a reminder of why we work so hard to represent our country."