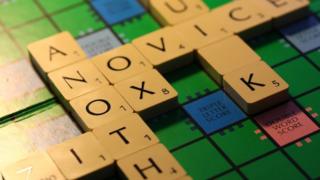 A top Scrabble player has been caught cheating at a national competition in America.
The boy was caught hiding blank Scrabble tiles after finishing one game so he could use them in the next round.
Blank tiles are one of the best tiles you can get because they can represent any letter.
He was spotted by another player dropping the tiles on the floor. The cheat confessed and game officials disqualified him from the tournament.
He can't be named because he's under 18 years of age.
350 people were taking part in the competition with the champion taking home over £6,000 worth of prize money.
This isn't the first time the Scrabble world has been hit by scandal.
Last year at the world championships a player had to be searched after the letter "G" went missing.