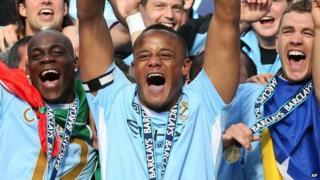 AP
The Premier League shut down more than 30,000 illegal online streams of football matches over the last season.
Some people log on to sport websites showing live games without permission, which are often connected to screenings on foreign TV channels.
The League say piracy is a big problem and they'll use new laws to stop people who do it.
Spokesman Dan Johnson said: "If you want top quality football, it costs money."
He added: "It's not just about star performers getting paid well, it's about investment in facilities and youth development."
A company called NetResult looks at the 'fingerprints' of illegal online streams and checks them against live games going on.
But some fans say that they only watch matches this way when there's no other way to see the game.