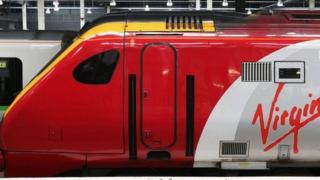 Joe finds out more...
Billionaire businessman Richard Branson has suffered a bit of a blow.
His company Virgin Trains has lost control of the West Coast mainline, one of the busiest in the country that connects major cities like Birmingham, Glasgow and Manchester to London.
The route is being taken over by a company called FirstGroup who are the UK's biggest rail operator.
They've promised a better service with more trains.
In Britain, trains are run by private companies, but which train companies get to run which lines is decided by the government.
Branson's company, Virgin Trains, has had control of the West Coast line since 1997.
Some people are worried that the FirstGroup might raise ticket prices or cut jobs when they take over the route in December.