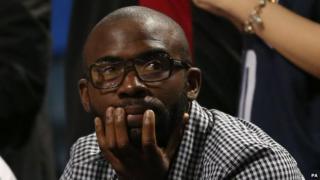 PA
Fabrice Muamba has said that he has retired from professional football.
The Bolton Wanderers player suffered a heart attack during a match against Tottenham Hotspur in March and has been undergoing treatment since then.
He had been hopeful that he'd be able to recover enough to make a return to the game.
But after meeting with doctors he's had to announce that he will no longer be able to play at a professional level.
In a statement Muamba said: "Football has been my life since I was a teenage boy and it has given me so many opportunities.
"Above all else, I love the game and count myself very lucky to have been able to play at the highest level."