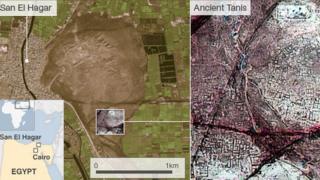 Seventeen lost pyramids have been identified in a new satellite survey of Egypt.
More than 1,000 tombs and 3,000 ancient settlements were also revealed by looking at infrared images which show up underground buildings.
Initial digging has confirmed that two of the buildings that showed up on the images could be pyramids.
Egyptologist Dr Sarah Parcak has been leading the research.
She says she was amazed at how much she and her team has found.
"We were very intensely doing this research for over a year... I couldn't believe we could locate so many sites all over Egypt."
"To excavate a pyramid is the dream of every archaeologist."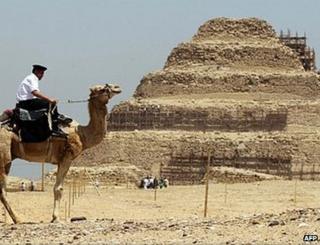 AFP
Two new finds are at Saqqara, an older but less well known pyramid site than Giza.
The team looked at images from satellites orbiting 700km above the Earth which use cameras so powerful they can pinpoint objects less than 1 metre in diameter on the Earth's surface.
And she believes there are more antiquities to be discovered:
"These are just the sites [close to] the surface. There are many thousands of additional sites that the Nile has covered over with silt. This is just the beginning of this kind of work."