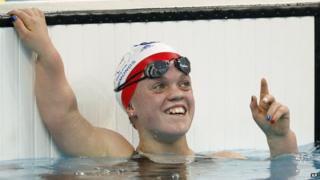 AP
Olympic fever might be over but get ready for the Paralympics because a record 2.1 million tickets have been sold for the games.
That's 300,000 more than were sold in Beijing four years ago and the games haven't even started yet.
Organisers are putting the record sales down to the success of the Olympic games.
They also think people who weren't able to go to the Olympics have bought tickets to experience the games..
More than four thousand athletes from around the world will take part in the Paralympic Games with British swimmer Ellie Simmonds flying the flag for Team GB.
The games start on the 29th August and finish on the 9th September.