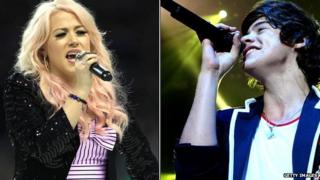 Getty Images
Harry and Amelia were the most popular names given to new babies in England and Wales last year.
They replaced 2010's most popular names of Oliver and Olivia.
The Office for National Statistics said 723,913 babies were born across England and Wales in 2011.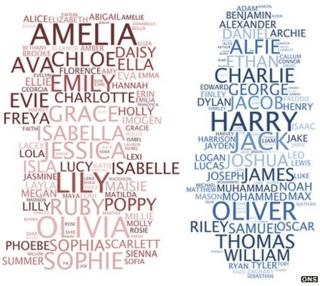 ons
More than 28,000 different boys' names were registered and Tommy, Blake, Frankie, Elijah and Jackson were in the top 100 most popular.
Bella, Willow, Elsie, Kayla, Francesca and Lydia were among the most popular of the 35,000 different girls' names registered.
Top of the tots
Some names like Jack, Joshua, Thomas, James and Harry have been popular for many years, they were in the top 10 in 2001 and 2011.
Kayden, Ollie, Ashton and Dexter increased in popularity whilst Matthew and Lewis became less popular.
Olivia, Jessica, Emily and Sophie were also in the top 10 in 2001 as well as 2011.
Lexi, Amelie, Bella, Sienna and Lacey became more popular for girls whilst Lauren and Hannah became less popular.