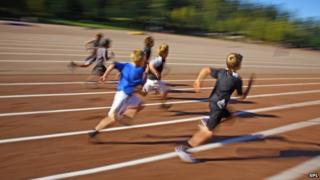 SPL
All primary school kids in England will have to take part in competitive team sports such as football, hockey and netball.
Prime Minister David Cameron announced the plans as the London 2012 Olympics came to a close.
He said: "Now the London Olympics has been a great success, we need to use the inspiration of the Games to get children playing sport more regularly."
The curriculum changes are set to come in the new school year this autumn.
Mr Cameron has been criticised before for scrapping a target for kids to do two hours of sport a week.