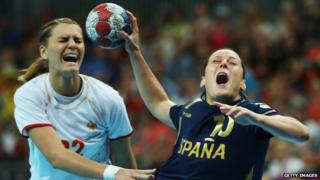 Getty Images
From Taekwondo to Table Tennis, from Handball to Hockey - here at Newsround we've been looking at some of the more unusual sports at the Olympics.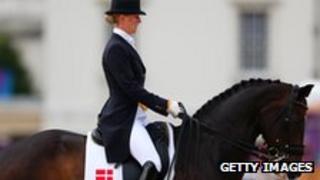 Getty Images
Joe's enjoyed Dressage. He says: "To start with it looks boring, but then it starts getting nervewracking, to see if the horses get their moves wrong."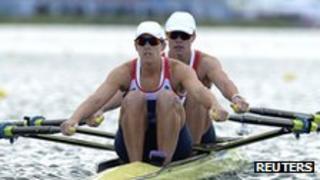 Reuters
Hayley's got behind the female rowers. She says "I didn't expect to enjoy it, but I'm now watching every race and celebrating girl power!"
We asked you which unusual sports you've been loving and loads of you got in touch.
Your comments
"I didn't think I liked dressage, but the first time I watched it in the Olympics I got hooked on it. Now I watch it every time it's on, even if it is one that I have already seen."
Aimee, Essex, England
"I watched a game of water polo over the weekend and found it quite intriguing - it was cool as well as weird!"
Natasha, London, England
"Once water polo started I had to watch every match because it's a rare sport and you can only see it in big events like the Olympics. It also looks very fun."
Hammam, London, England
"I liked the boxing yesterday - it was unusual because they looked like they were hugging each other whilst fighting."
Hakimah, Surrey, England
"I did not expect to enjoy the weightlifting but now I am watching it whenever it's on."
Holly, Hertfordshire, England
"I have been watching ping pong; at first I did not like it but now I see how fast they go it's really amazing!"
Sky, Wales
"I've really enjoyed watching handball, synchronised swimming and volleyball because they are quite unusual."
Star, Cumbria, England