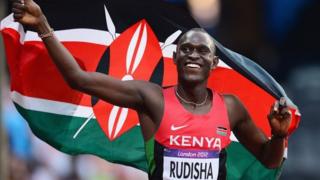 Getty Images
Kenya will bid to become the first African nation to host the Olympic Games.
It's been reported that Raila Odinga, the country's prime minister, says he wants to see the event there in 2024.
It won't be easy though as they could face strong competition to host the games.
It's thought that the American cities of New York and San Francisco along with Durban in South Africa could be thinking of bidding too.
Kenya are currently 27th in the London 2012 medal table with seven medals.
On Thursday, Kenyan David Rudisha became the first athlete to set a new world record on the track at the London Games.