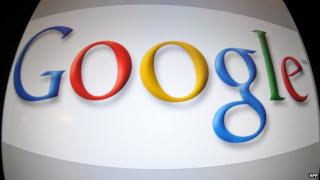 AFP
Web giant Google have been given a £14.4 million fine by the US government.
It's the biggest fine the US Federal Trade Commission has ever given to one company.
They believe that Google was collecting information on how people used the web though a special computer code called cookies on Apple's Safari system, even though that hadn't given them permission to do so.
But the company say that no "personal information" had been collected.
A spokesperson for Google said, "We set the highest standards of privacy and security for our users,
"The FTC is focused on a 2009 help centre page published more than two years before our consent decree, and a year before Apple changed its cookie-handling policy.
"We have now changed that page and taken steps to remove the ad cookies, which collected no personal information, from Apple's browsers."
Lots of internet companies rely on collecting information from web users to make money.
But some people think that more needs to be done to make sure that information is kept safe.