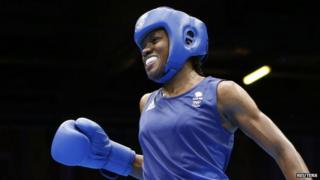 Reuters
Boxer Nicola Adams has made Olympic history.
She won the first ever women's boxing gold in the flyweight competition, fighting off five-time world champion Ren Cancan from China to win the match 16-7.
It's the first time that women's boxing has been included in the games.
After the match she said, "It's a dream come true. I've just wanted this all my life.
"To think I've finally done it, I'm finally here. All this support has really made my day."