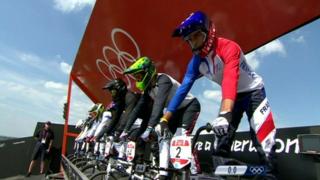 Giant BMX pile up
A group of BMX riders ended up in a massive pile up in one of the men's quarter finals on Thursday.
7 out of 8 of the riders crashed on one of the first bends leaving just one person riding.
He carried on and won the race whilst some of the men managed to get back on their bikes and carry on riding.
Check out the video above to see how it happened.