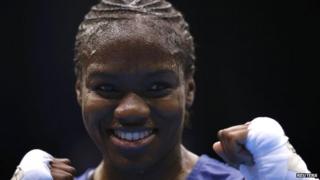 Reuters
Great Britain's Nicola Adams is through to the final of the women's flyweight boxing.
It means she'll win either a gold or silver medal.
She beat Indian fighter Mary Kom, who's a 5 times world champion, 11-6 on points.
Adams could be the first woman ever to win an Olympic boxing gold, because women's boxing hasn't featured in the games before.
She'll take on Ren Cancan on Thursday night. It will be a tough fight, as the Chinese fighter has been crowned world champion 3 times.
Adams victory was more great news for Team GB in the boxing ring.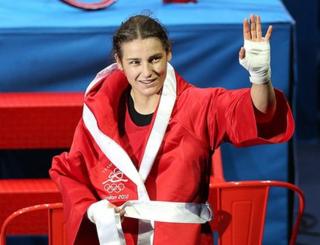 Julien Behal
They're now set to win at least five medals - it's just not clear what colour they'll be.
Elsewhere in the women's boxing, mega-famous Katie Taylor made it through to the final of the lightweight competition.
Taylor is really well known in Ireland, where she's from, and the atmosphere at her semi final was incredible.
She beat Mavzuna Chorieva easily on points, and looks set to take home the gold in her last match.