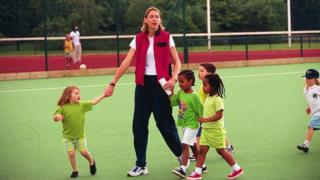 Figures from the government show that more school fields are disappearing as they're sold off to make money.
Some of the fields are used to build houses, but others are converted into other sports facilities.
Despite a government promise in 2010 to protect school fields from closure, the sell-off figures are up.
Meanwhile Prime Minister David Cameron wants to see big changes in school sport - with a "more competitive ethos", he said.