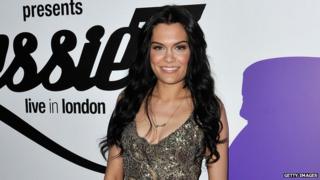 Getty Images
You might be used to seeing Jessie J is some pretty weird outfits.
But the popstar has said she's having a bit of a makeover after getting rid of her old stylist.
She's now hired The Voice presenter Reggie Yates' brother Cobbie who has been working on her glam new look.
She told interviewers that "I started to look like a cartoon character with the fringe and the cat suits. Yes, I want to change and mix it up. I want to change my hair, change my style."