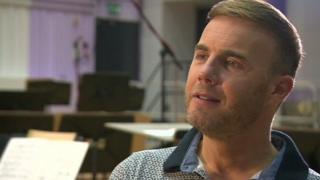 Gary Barlow has been thanking all of his fans for their messages of support after he announced the death of his baby daughter on Saturday.
His daughter Poppy was stillborn, which means that she died before she was born.
Gary sent a message to his fans saying, "Your kind words and lovely messages are overwhelming."
A fund has been set up by fans in his daughter's memory and is aiming to raise £100,000 for charity.
Gary was meant to be performing at the Olympic closing ceremony at the weekend with the rest of Take That.
But it hasn't been confirmed if he will still be there.