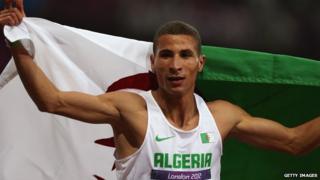 Getty Images
Algerian athlete Taoufik Makhloufi has won gold in the 1500m race, after earlier being thrown out of the Olympics.
It looked like he'd just walked off the track after his race started in the earlier 800m heats, which he was also competing in.
He was then kicked out for 'not trying hard enough' - officials said it wasn't in the spirit of the Games.
But with the help of a doctor, he proved he'd walked off because he wasn't fit enough.
He was reinstated, and that meant he could compete in the 1500m finals which he had already qualified for.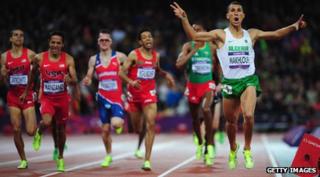 Getty Images
Read more about when he was allowed back into the Olympics.