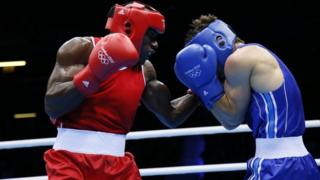 Getty Images
Seven of Cameroon's Olympic team are missing from the athletes' village.
Five boxers, a swimmer and a female football player are said to have disappeared over the weekend.
Nobody knows for sure why they are missing, but the head of the African country's squad said that they had permission to stay in the UK until November.
It's not the first time this has happened - three of Sudan's athletes went missing in July.