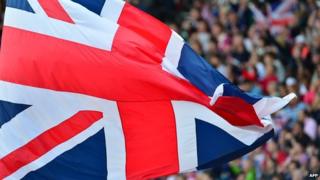 AFP
GB athletes have beaten the target of 48 Olympic medals set for them at the start of the games.
Team GB only had to bring home one more medal than they did in the Beijing Olympics but they've gone even better.
The team have set their sights firmly at the top of the podium. The last time Britain had this many golds in the cabinet was the 1908 London games.
It was the GB horse-riders in the dressage event who brought in the 20th gold for Britain topping the Beijing total of 19.
Andy Hunt, head of the British Olympic Committee has said the team have made the country proud.
He said: "We congratulate the athletes of Team GB on reaching this remarkable milestone. It is the result of years of sacrifice and struggle."