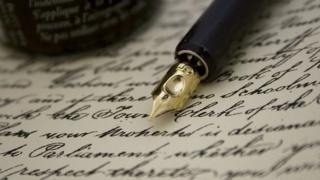 Children are being invited to complete a famous author's unfinished ghost story.
M R James was born 150 years ago and is considered one of the greatest ghost story writers ever. Many of his scary tales were set in places around East Anglia.
After he died one of his unfinished stories was discovered in Kings College, Cambridge.
And now a competition is being run by Suffolk Coast to try and find an ending for the tale.
Organisers hope children will get in to the spirit of the story and the fans of M R James will enjoy reading the different endings.