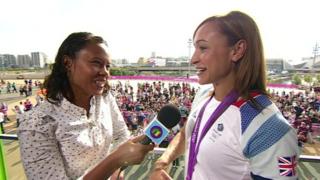 Jessica Ennis interview
Fresh from winning her heptathlon gold, Jessica Ennis spoke to Newsround about how it feels to be Olympic champion.
Newsround's Leah caught up with Jess at the Olympic park.
Watch the interview hear how the crowds in the stadium drove her to gold medal victory and why she won't be hurdling anytime soon...