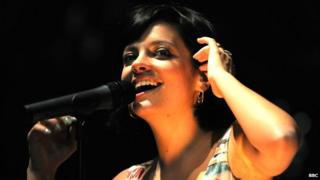 Lily Allen is changing her stage name to Lily Rose Cooper.
The singer says she wants to use her husband's surname when she's working on new music.
The 27-year-old, who's had four top 10 hits and a number one album, hasn't set a release date for any new songs. She married Sam Cooper in 2011.
She's not the first pop star to change names; Cheryl Cole swapped to Cheryl, Katy Hudson switched to Katy Perry and Lizzie Grant changed to Lana Del Rey.