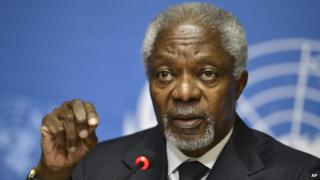 AP
One of the UN's top men has quit his role as joint special envoy to Syria.
Kofi Annan has announced he is leaving his post after his plan to stop the violence in Syria failed.
In a news conference, Mr Annan said the Syrian people still "desperately need action", but criticised the countries that make up the UN Security Council for not doing enough to help.
Annan will leave his job when his contract runs out in August.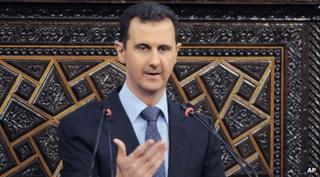 AP
Kofi Annan's peace plan called for an end to the use of heavy weaponry, asked for aid to be allowed in to the country and for a fair political process for the Syrian people to be introduced.
It was backed by all of the countries in the UN Security Council, but Annan blamed a lack of teamwork from those countries for it not working.
"When the Syrian people desperately need action, there continues to be finger-pointing and name-calling in the Security Council," he said.
The violence between government and rebel forces in Syria has been going on for over a year now, with reports of up to 20,000 people dying in the conflict.