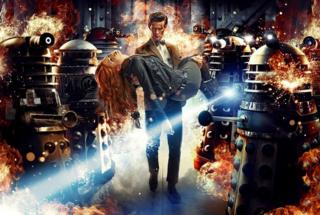 This is the first photo from the new series of Doctor Who - and it looks like the Doctor will be battling the Daleks again!
The latest series of the sci-fi adventures starts in August with an episode called Asylum of the Daleks.
Five episodes and a Christmas special will be shown this year with the final eight episodes shown in 2013.
A preview of the new series will be shown at 8pm on BBC One HD on Thursday.