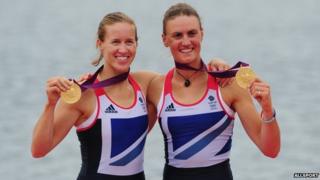 Allsport
Helen Glover and Heather Stanning have made history becoming the first British women to take gold in rowing.
Before the Olympics you might not heard of them, but after storming into the spotlight they're set to to be some of the big names of London 2012.
So how much do you know about the pair? Find out more with the Newsround guide to Britain's golden girls.
Helen Glover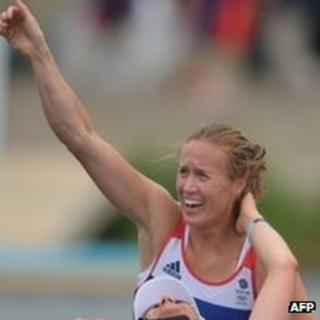 AFP
Helen only started rowing four years ago! Before that she was a primary school P.E teacher.

One of the reasons she was picked to give rowing a go was because of how tall she is- long legs really help when you're rowing!

She might have started rowing late but she's always been into sport- she was playing hockey for England before she even left school and was a great cross country runner.

Helen's said one of the things she's looking forward to after the Olympics is not having to eat all the time! Because they burnt so much energy during training the girls had to make sure they constantly topped up with snacks- they started the day with two breakfasts!
Heather Stanning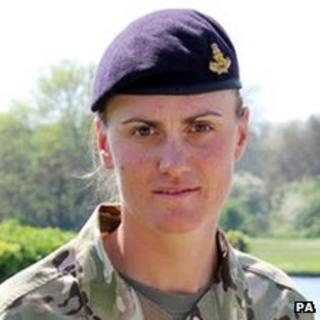 PA
When Heather's not rowing she's working as a Captain in the Army- she says her training in the Army has given her the determination and toughness she needs for rowing.

Even Heather's school friends thought she'd go on to great things- she was picked out in her school yearbook as the favourite to get the first Olympic gold in the class.

Heather still holds some of the athletics records at her old school, but she's not the only Olympic champ in the classroom. She went to school with equestrian silver medallist Zara Philips.

Heather's said she wants her story to inspire kids: "Just go on, go for it, you don't know what's going to happen" she said.