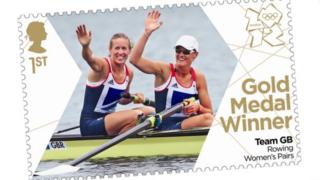 Royal
A special set of stamps featuring Olympic gold medallists Bradley Wiggins, Helen Glover and Heather Stanning will go on sale on Thursday.
Royal Mail have been planning to release special stamps every time Team GB wins a gold medal - but until Wednesday they hadn't won any!
Glover and Stanning won Team GB's first gold in the women's pairs rowing.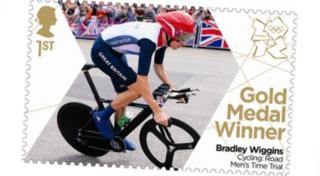 Royalmail
It's the first time Royal Mail have ever designed new stamps to go on sale the next day.
500 Post Offices across the UK will have the stamps immediately and thousands more will get them over the coming weeks.
Royal Mail will also paint post boxes in the athletes' hometowns gold, to celebrate the medal wins.