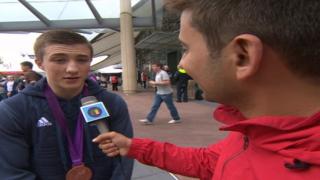 Bronze 'incredible for the sport'
Gymnast Sam Oldham tells Newsround he's "incredibly delighted" after winning a bronze in the Olympic Games.
The 19-year-old from Nottingham was part of the five-man gymnastic team which won the first Olympic team medal in 100 years.
He told Ricky he was very proud to compete in London 2012.