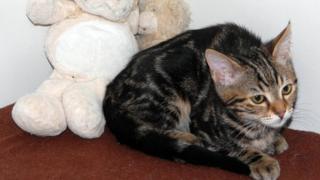 PA/Cats Protection
A six-week-old kitten has been rescued after travelling 2,000 miles from Turkey to England hidden in a lorry.
It's thought that the tabby cat jumped into the delivery vehicle for a cat nap in the Turkish capital of Ankara.
The cat, named Yonda, was discovered nine days later when workers were emptying the lorry in Kent.
She'll now be looked after by a charity until they can rehome her.