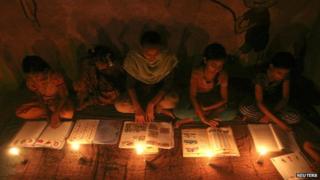 Reuters
Homes in India are without electricity for a second day after a power cut in the northern and eastern regions.
More than half the country is without power and officials said there was a total blackout in Delhi.
A massive power failure caused travel chaos across northern India on Monday and now the trains have stopped running again.
Nobody is sure why the supply collapsed on Monday.
Reports say some states have been using more electricty than they're supposed to.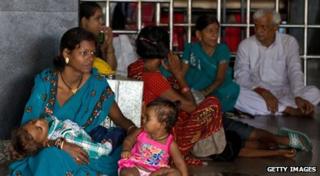 Getty Images
The northern and eastern electricty grids usually provide power for more than half of India's 1.2 billion people.
Some reports say India isn't generating enough electricity for its people and unless the government spends money on generating more the power cuts may continue.