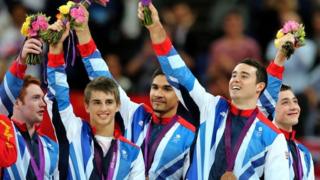 PA
Great Britain's male gymnasts have won a historic bronze medal following a dramatic team final.
After an impressive final set on the floor, it looked like the British team had amazingly grabbed silver.
But Japan successfully appealed against one of their scores and that bumped GB down to bronze - by a gap of less than a quarter of a point.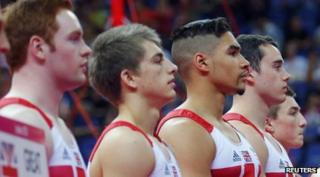 Reuters
Even so, it's still a huge achievement as it's the first GB men's team gymnastics medal in 100 years!
Louis Smith said: "You know, despite the protest and then getting the score changed, for us, you know, this is a dream come true.
"To get a medal, to get a bronze medal, is just unbelievable. Silver, bronze it doesn't matter."
China cruised to the gold with a total score of 275.997. Japan finished second with 271.952 points, while GB ended on 271.711.
In the team gymnastics final, three different team members were judged on each of the six different apparatus - floor, pommel horse, rings, vault, parallel bars and horizontal bars.
All the separate scores were added up to decide the winning team.